If you could change one thing in your life... What would it be?
Is your anxious mind driving you crazy? Are your relationships painful or confusing? Are you trying to change your life for the better but having trouble actually accomplishing it?
Maybe you are:
• In a life transition — recently experienced the loss or change of a relationship,
job, or other significant thing in your life
• Finding that your relationships are unfulfilled or troubled
• At a crossroad of sorts, needing to make important changes in your life
• Longing for more meaning, purpose, and/or success in your life
• Feeling stressed, anxious, or depressed
If any of these are true for you, therapy and/or life and relationship coaching may be what you're looking for. I would love to work with you. I'm Jill Rubin, licensed independent clinical social worker and life and relationship coach. I've helped hundreds of people to achieve great results in their lives such as in the area of their emotional/ mental/ physical health and well being, or in their relationships with friends, co-workers, or loved ones. I welcome you to call me for a free consultation.

Who works with me?
My clients are people who are ready for a change in their lives. They are open to learning about themselves and are interested in growing and taking needed action. They are willing to receive support and learn about and utilize resources.

While I work with a wide range of people, I specialize in the following:
• Men and women who are struggling with people pleasing
• The lesbian/gay/bisexual community
• College students
• Those experiencing relationship challenges

I invite you to dive on into my website or book a free consultation to start experiencing it for yourself!
94 King Street, Northampton, MA

|

413.695.6818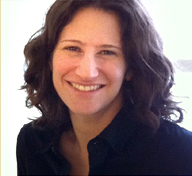 Jill Rubin, LICSW
Life & Relationship Coach
Psychotherapist

Helping you live the life you desire, through relationship coaching, life coaching, and psychotherapy.

Book a free consultation
Events & blog updates via email

Testimonials
"My first coaching session with Jill was surprisingly intense and powerful. I came away from it with a bird's-eye view of my life, and a very clear sense of direction."
— K.M., Easthampton, MA

"I felt like I've been running in circles until now."
— M.B., Williamsburg, MA

"Your optimism and compassion are contagious, and I've already begun to think differently about what's possible. Thank you."
— Susan, Northampton, MA

"Jill Rubin is a great life coach. She's helping me with an area of my life that has felt stuck [job performance] for years. I thought I'd give the coaching a try but I really didn't expect the huge, sudden effect it's had on my life. I've started making some much-needed changes and am feeling excited rather than stagnated and stressed. What a turn-around. I'd definitely recommend her."
— Colleen, Northampton, MA