Who is Jill Rubin?

Hi there.

I'm Jill Rubin, LCSW, Psychotherapist & Relationship Coach. For the last 21 years I have had the honor of helping people to move past their fears, improve their relationships, strengthen their mental and emotional well-being, and make the changes necessary to live more empowered lives.

I'm a person who values authenticity; fostering a sense of aliveness in myself and others; having courage in the face of adversity; humanness; honest connection with others; and learning and growth in all realms — personal, physical, mental, emotional and spiritual.
I believe in making the most of this one precious life that I know about. I'm on a journey to learn what it means to live from my heart and soul. I make it a point to be dissatisfied when I notice I'm living in a "going through the motions" kind of way. I have a passion to help others do the same.
My philosophy:
When I look back on my life I want to know that I lived my values, grew my courage, and that I realized my dreams. One of my greatest dreams is to be of service to those who seek to live their values, grow their courage and fulfill their dreams. If you are serious about making changes in your life that will help you grow into your best self, and you are considering working with a therapist or coach, please feel free to contact me. I would love the opportunity to speak with you about your situation, answer any questions you may have, and give you the opportunity to see if coaching or therapy is a good fit for you.
My approach:
I have a down-to-earth approach informed by a variety of work modalities including ones that focus on our thoughts and behaviors, past family history, energy systems in the body, meditation/mindfulness and spirituality. I strive to balance strong clinical work with a healthy dose of good humor. If you think we may work well together, please contact me for a free initial consultation. I look forward to supporting you on your journey toward wellness.
Training and memberships:
I received my social work degree from Smith College School for Social Work and my coach training from The Coaches Training Institute, a coach training school accredited by the International Coach Federation (ICF). I am verified by Psychology Today, and I am a member of the National Association of Social Workers, the Western MA Coaching Alliance, the LGBT Professional Network, and IMPACT: International Membership of Professional Advisors, Coaches & Trainers, among others. View affiliations.

Some of my favorite pastimes:
Walking on a trail or the beach with my dog, pulling out my collection of acrylic paints and making some art happen, reading a book or listening to a podcast on psychology, spirituality, self-improvement or meditation (Burns, Gottman, Yalom, Moffitt, Zukav, Thich Nhat Hanh, Gangaji, Adyashanti, Kabat-Zinn, Osho, and Hicks are some of my favorites).


510 State St.
Santa Barbara, CA 93101, Suite # 275

805-623-4177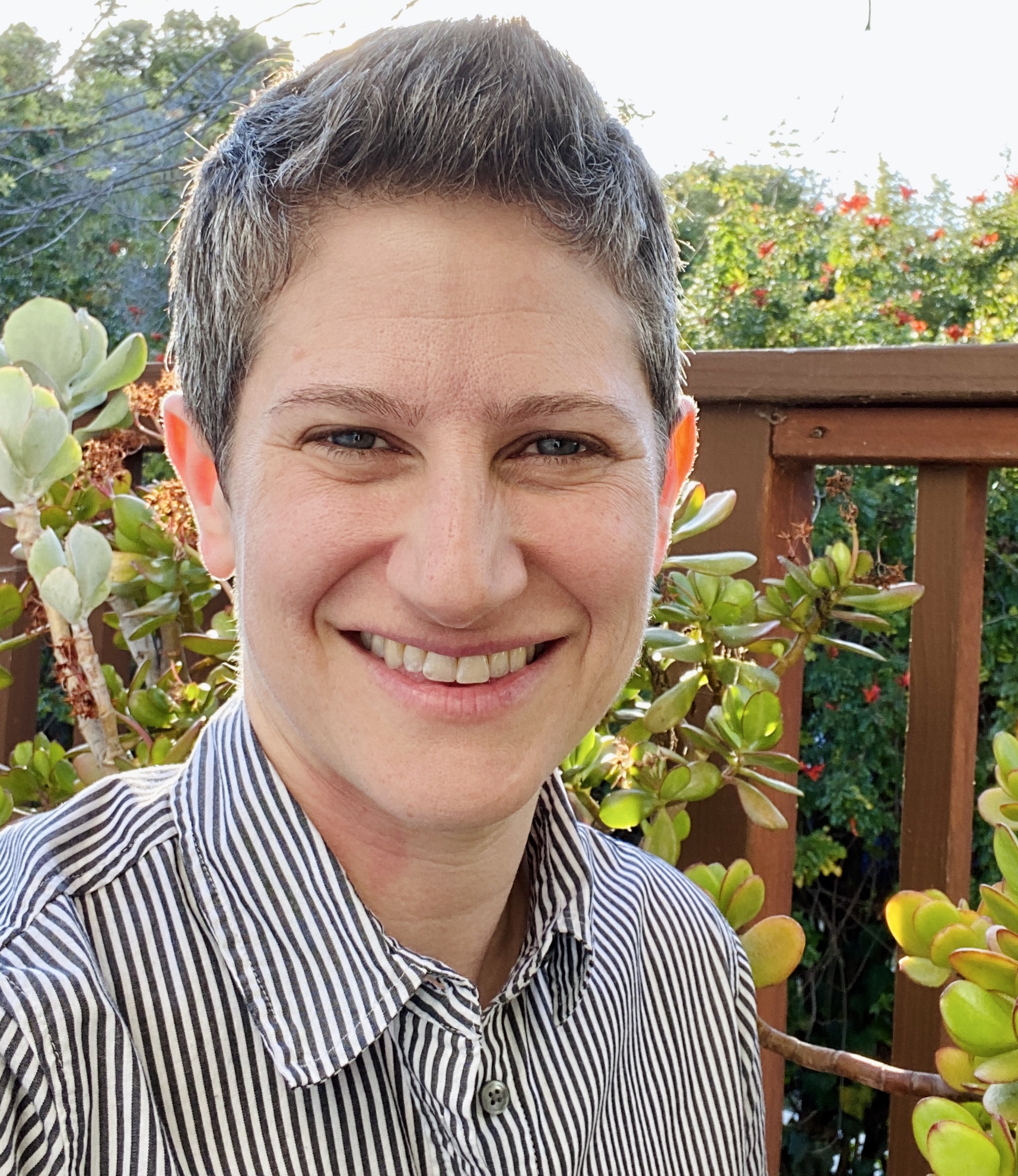 Jill Rubin, LCSW
Relationship Coach
Psychotherapist

Helping you live the life you desire, through relationship coaching and psychotherapy.

Book a free consultation
Events & blog updates via email
Testimonials
"I feel like someone is finally showing me the map out of the labyrinth of indecision that I've been wandering in for much too long. Your optimism and compassion are contagious, and I've already begun to think differently about what's possible. Thank you."
— S.A.

"Honestly, the very first day we met I remember thinking this thought: She is so easy to talk with! And the second thought was: she asks just the right questions!"
— L.B.M.

"I've been stuck on this same issue for longer than I can remember. You're the first person who's helped me have any movement on it. I really didn't think I'd learn anything from this. I'm a believer -- awesome."
— B.G..

"My first coaching session with Jill was surprisingly intense and powerful. I came away from it with a bird's-eye view of my life, and a very clear sense of direction."
— K.M.

"I felt like I've been running in circles until now."
— M.B.

"Jill Rubin is a great coach. She's helping me with an area of my life that has felt stuck for years. I thought I'd give the coaching a try but I really didn't expect the huge, sudden effect it's had on my life. I've started making some much-needed changes and am feeling so much better (excited rather than stagnated and stressed). What a turn-around. I'd definitely recommend her."
— C.M.